Haute Living - MARCH 2014
A

Back to press list
v

PDF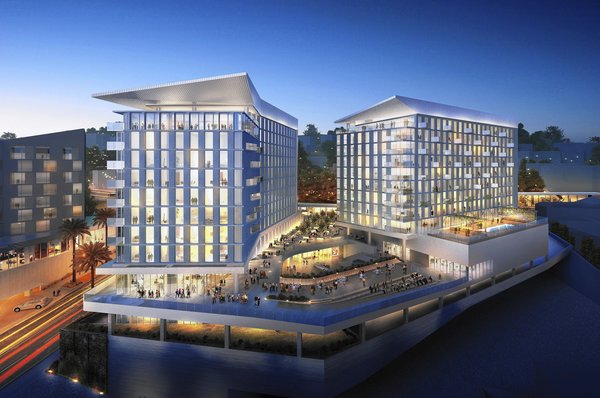 The James Los Angeles, will be the first new ground-up hotel in West Hollywood in approximately 30 years, and will be comprised of two 10-story towers with 286 rooms, two restaurants, rooftop and lobby bars and approximately 10,000 square feet of meeting space.
The hotel will be located on the iconic Sunset Strip on the southeast corner of Sunset Blvd. and La Cienega in a new $300 million complex called Sunset La Cienega. The new space will also feature 190 apartment units, retail destinations and restaurants.
CIM Group, the owner and developer of the two-block Sunset La Cienega mixed-use development, is working alongside Denihan Hospitality Group as its joint venture partner for the boutique hotel portion of the project.
The James, which has additional locations in Soho, Miami and Chicago, is expected to arrive in LA in 2016.
Click on PDF icon to view full article.